Next program:
Ask The Dust, episode V
Read more
×
Ask The Dust, episode V:
Core Elements of the Forgotten
Tonight at 20:00 CET
---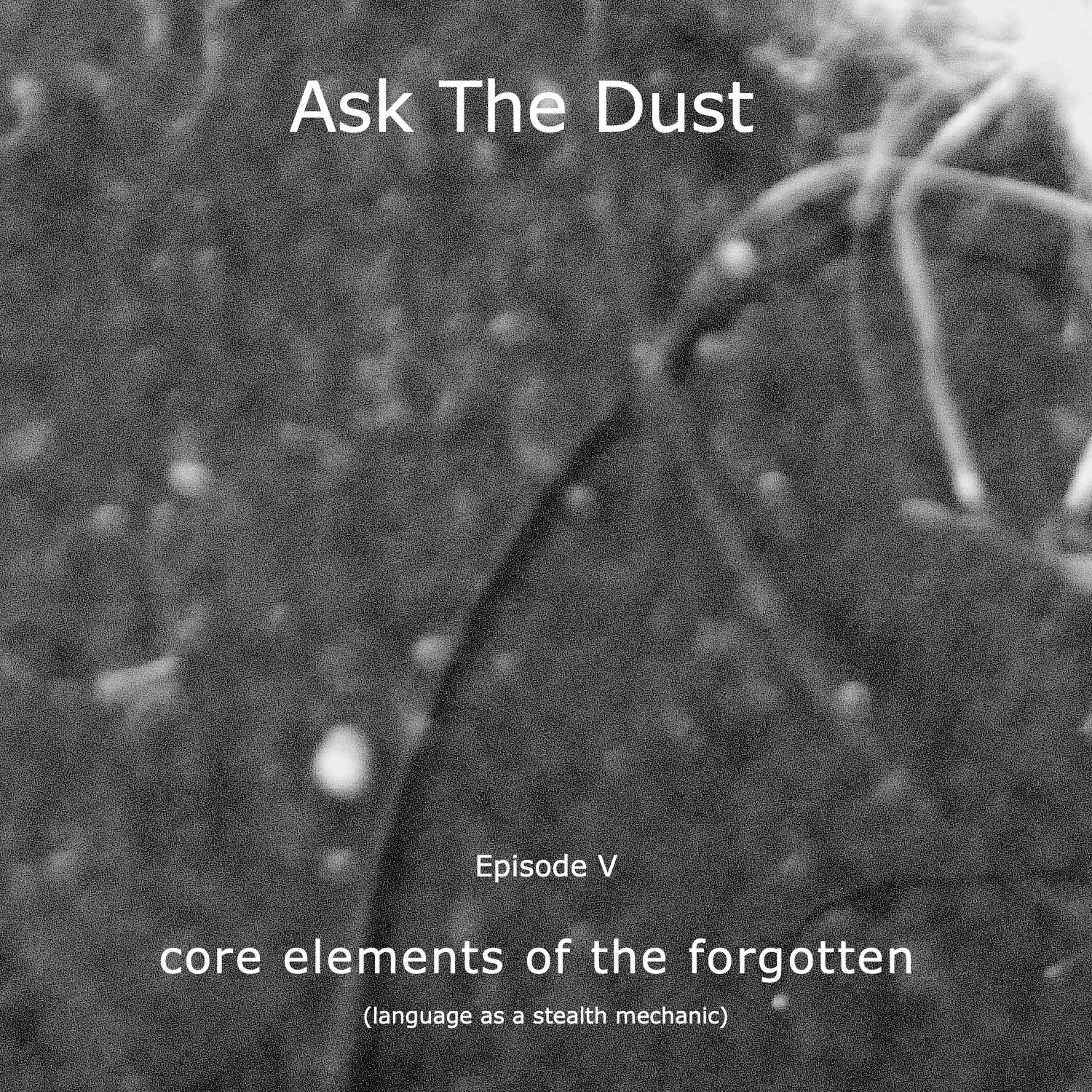 Ask The Dust is a Series that in different ways approaches themes like nostalgia, artistic intensions, nature, politics, domestic and spiritual matters mostly in form of music and other recorded material. Ask the Dust presents a platform of contemplation and reflection, that is open-ended and yet steadily focused on the Abject as a main point of departure. The series is initiated and produced by Claus Haxholm.

–
In this episode we will look at what lies underneath all the dust (or language).
When something is forgotten, it is, maybe in some senses also freed – no longer burdened by thought of purpose and efficiency. On the other hand, the forgotten is also, almost always, all the problems. Under the Rug of Media/Language/Politics/Culture etc. So here we will try to balance the dreamy part with the more investigative. With a slightly overbalance to the first element. 'Forgotteness as camouflage' was another working title for this episode.
Next event:
Badesøen Festival
Read more
×
Due to the Covid-19 situation, Badesøen Festival 2020 has been postponed to August 7th 2021.
All artists have been asked to play next year instead, and tickets for this year's festival are valid for next year's edition.
– read more and buy a ticket or a t-shirt at badesoen.dk