2022-07-06 13:05:00
Next program:
Aktivistkoret
Read more
×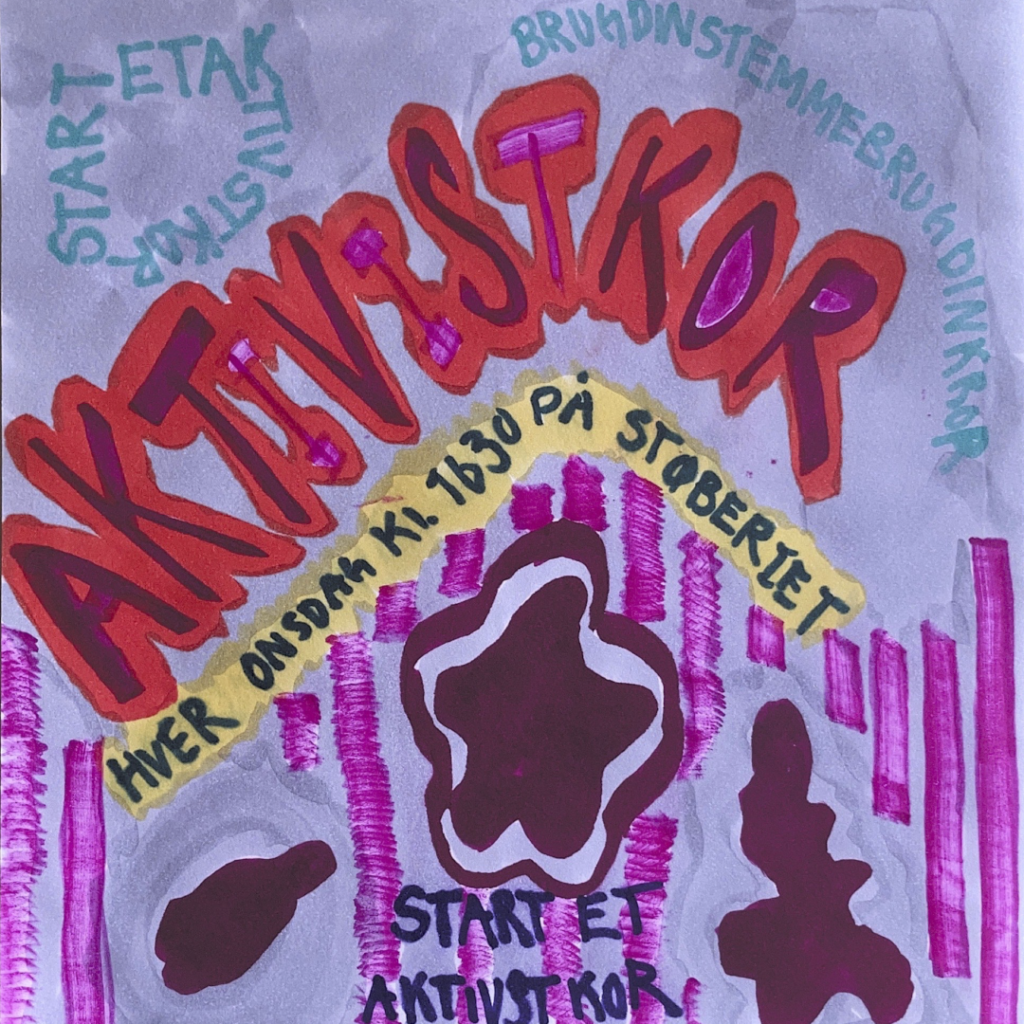 Aktivistkoret #1
Wednesday, July 6 at 20:00 CET
This one's in Danish.
hinandens stemmer rammer hinandens hjerter
Lyt til Aktivistkorets sange øvelser besværgelser og bønner
syng og dans med os .
du kan Downloade Aktivistkorets sangbog her
Og du kan gå til aktivistkor hver onsdag på støberiet kl 16.30
eller starte dit eget aktivistkor
du skal hade mange du må elske flere
Next event:
Badesøen Festival
Read more
×
Badesøen Festival is happening this year on August 6!
Performing on the main stage are Authentically Plastic, Baby In Vain, FVN, Gaye Su Akyol, iB101 og Tobias Rahim. On the smaller stage, HVAD, Vilde Tuv, and Tigermor & Julie Thalund (Dagbogskoncert) as well as loads of spectacular pop-up concerts and happenings around the site during the day.
Read more and buy tickets and merch at badesoen.dk